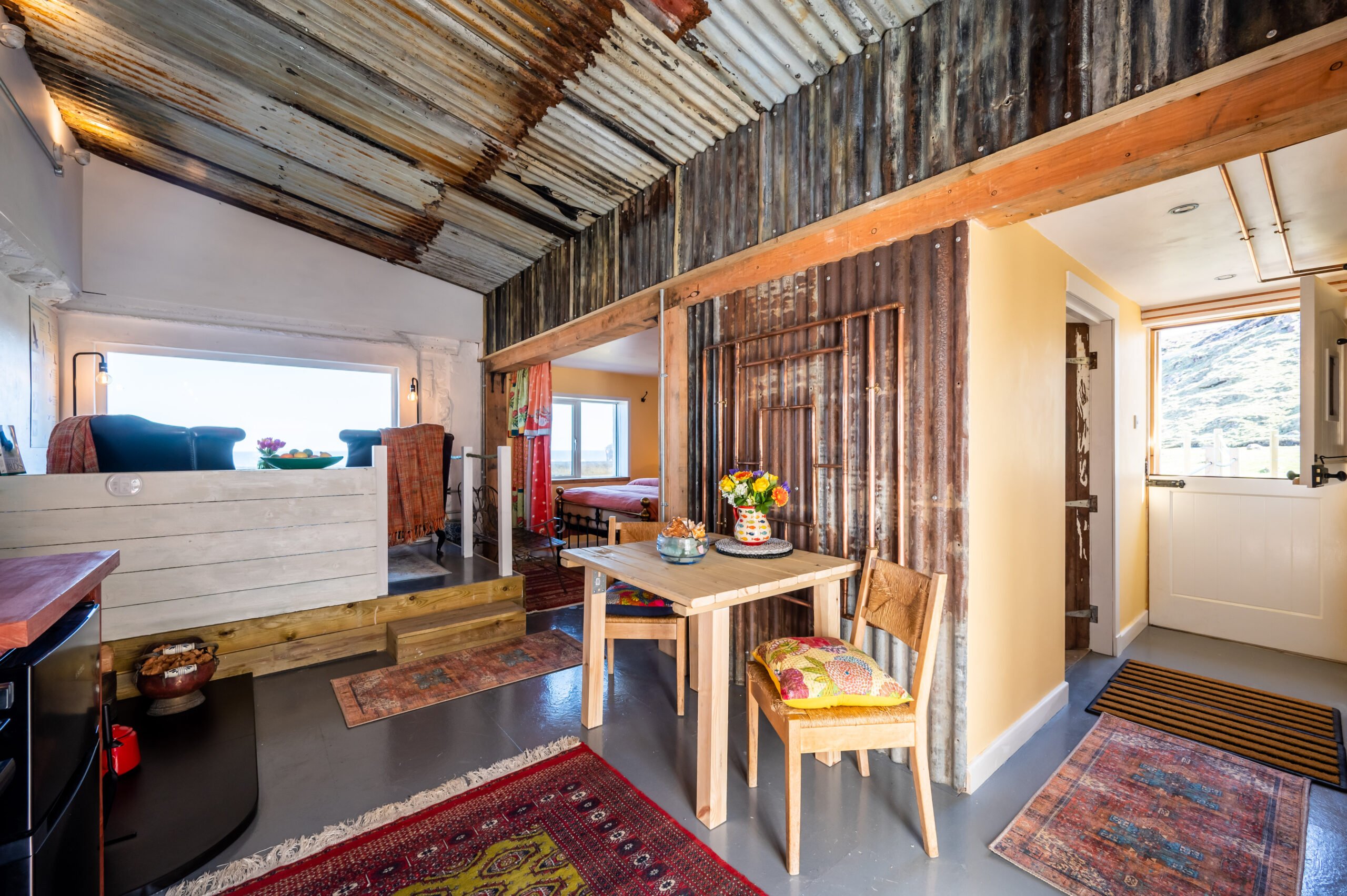 A magical retreat for couples, The Hide nestles in a corner of the courtyard, perched on the edge of a cliff.
The Hide's mesmerising focal point is a 2-metre wide panorama window directly onto vast seascapes and an ever-changing expanse of sky.
It is an ideal location for viewing a wide variety of wildlife and experiencing dramatic storms or calm vistas towards the Outer Hebrides, as well as sightings of the Aurora Borealis.
Industrial in style, in a nod to its historic origins, combined with cosy welcoming features.
King-sized bed with sumptuous Portuguese linen sheets; two deep snug armchairs on a raised deck at the panorama window; a galley kitchen; a large rainwater shower; bespoke copper radiators; a wood-burning stove.
The Hide is entirely self-contained with its own private entrance.
Please contact us directly for availability.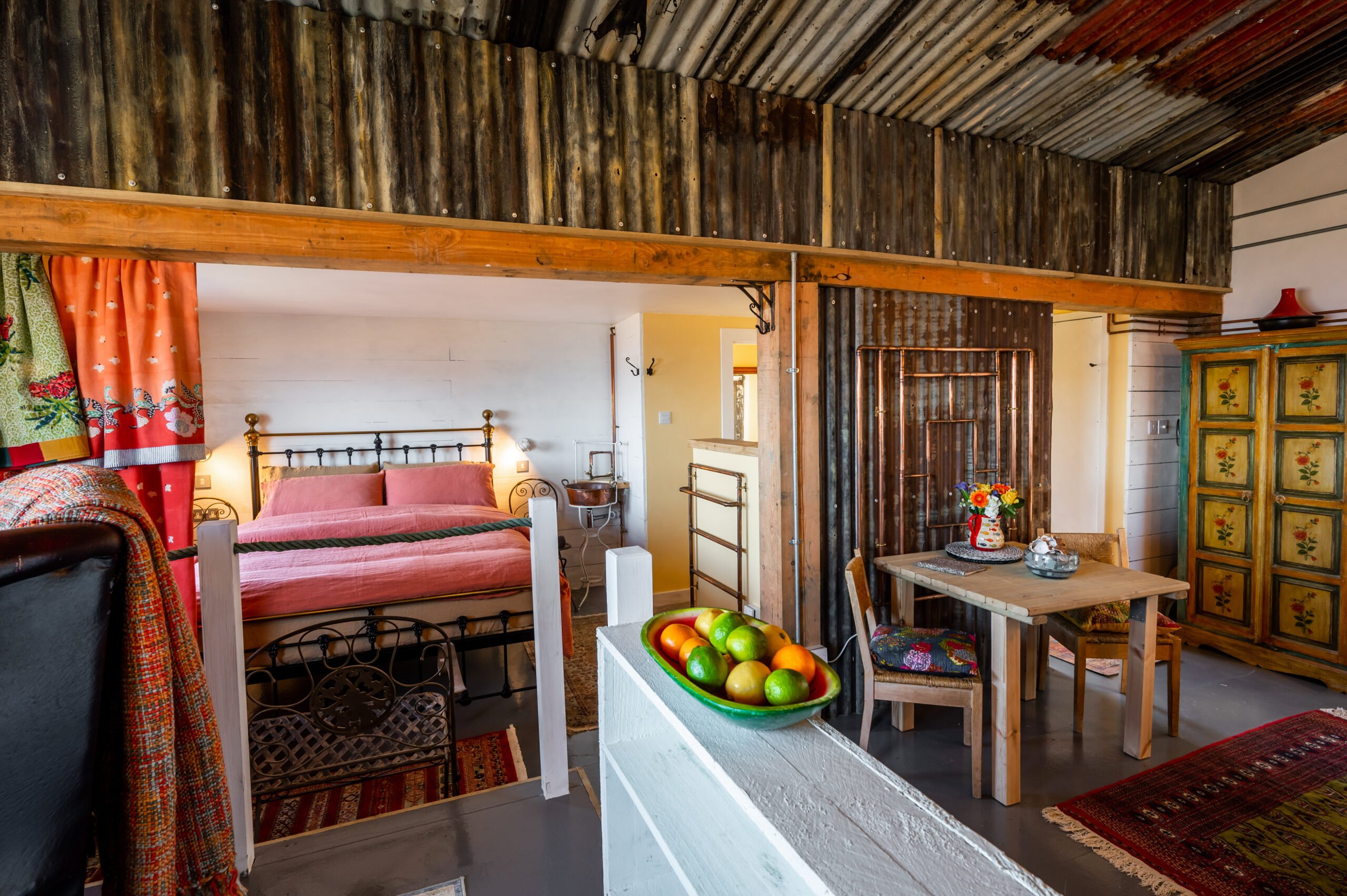 Availability & Booking
Check availability and prices and book online here: